We hired Fill Good landscaping service to help with yard clean up, trimming, and general landscape work. They worked their butts off in nearly hundred degree heat and did a fantastic job. I highly recommend them for anyone in the Los Angeles and San Gabriel Valley area.
Harris O. (91103, CA)
---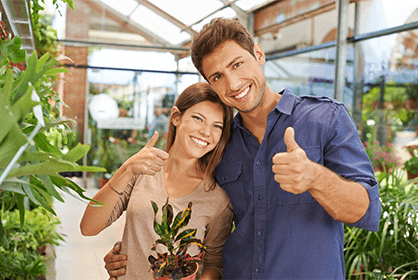 Sri and her team did an outstanding job on my two large patio areas. The patios needed a lot of work, with removal of lava rock, installation of soil, tree planting, etc. etc. After the initial plans were done, we worked with my budget and she was able to greatly improve both patios. Her prices were completely reasonable for both the planning phase and the initial work phase. I also needed help with maintenance, and Sri assisted with that as well. I'm sure the work that she did helped with the curb appeal of my house, which actually ended up with competing offers when I sold it! Investing in a good landscaper definitely paid off for me both for quality of life (I had flowers and hummingbirds!) but also financially by improving the property.
Bailey S. (91763, CA)
---
Sri was easy to work with, polite and very knowledgeable about every aspect of landscaping. She delivered on her timeline and created a proposal that met our expectations. I couldn't be happier with the results, my yard looks beautiful. We will recommend Fill Good when the opportunity arises- very pleased!
Alvarado S. (92336, CA)
---
After 12 years, our landscaping had grown out of control and needed much help. We hired Fill Good Landscaping because Sri ******** listened to our concerns, our ideas, and our plant likes and dislikes. Sri worked closely with us to provide the plants we liked and was not at all insulted that we rejected many of the plants she originally recommended. Because she knew how picky we were regarding selected plants, she always consulted me before plantings. She worked with us every step of the way to complete the job in the time promised, despite many rainy days that no work could be done.
Since the rabbits, squirrels, and raccoons have been eating more of the vegetables in our garden than we were, we asked that a cage be built around that area. Ruben not only fixed the wrought iron fence and added gates, he built a wonderful cage and we haven't had any critters eating our lettuces, peas, cucumbers, beans or any of the other vegetables in the garden. I love the colors in our garden and the organization of it. We will always recommend Fill Good to friends and family. Sri, Raul, Rueben and all the staff are wonderful, dedicated workers.
Bowen G. (91765, CA)
---
Sri Krishman's Fill Good Garden service is doing a wonderful job of caring for my two acre garden. She has fixed the broken sprinkler system and re-designed it to be more efficient. She has also introduced beautiful new plant material. She is an excellent landscape designer. I recommend her most highly.
Hall A. B. (91791, CA)
---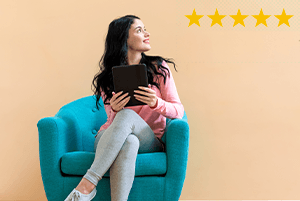 We are happy with the work even though it took few iterations. We are also think it's a good idea to have quarterly scheduled service to check the system. I gave 4/5 stars, and can't give more than 80% on the work done so far.
Sassi H. (91789, CA)